Fri 20th April 8pm at The New Trinity Community Centre, Old Market, Bristol. £7/6 (further door reductions for those who dress with greatness or with magnificence)
A night of easy-listening noir, cabaret toilet poetry, orchestras and choirs, dance, installation art, and projections, with dancing to finish. This one's practically a festival!
The event will be in three sections:
Part 1. A Cabaret featuring mainly lots of bands playing fairly acoustically but also involving some dance acts and maybe a bit of poetry.
Part 2 : Two more rocked up bands for the full psychedelic band experience. These being Mooz and They Came From The Stars (I Saw Them).
Part 3 : A chance for the audience to get more involved with the possibility of dancing while not having to watch anything in particular. The Twonk Sound System present 'easy listening verses fucked-up noise' – dj's and art terrorists working against perfect harmony. See below for details.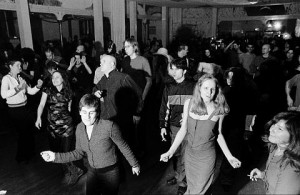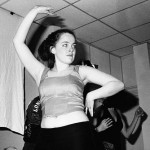 PART 1 :CABARET
1. Dan Ashton
2. Bill Carghill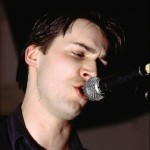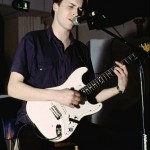 3. MorningStarSmallOrchestra present part of their latest work 'a symphony of fools'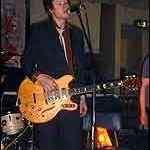 4. London Toy Orchestra : live edutainment with the sound of plastic tooting.
5. Patrick Duff : the man from Moon and Stranglove plays a short set with his highly acclaimed and beautiful new small combo. Songs of Blood with High Folk and some intimations of the Gothic.
6. a possible appearance from The Keepers of the fire mixed voice choir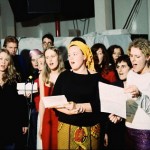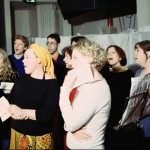 PART 2 : TWO COOL BANDS
7. Mooz : Coveted local girls done well present a new set of songsculpture in this their first gig of the year.
8. They Came From The Stars (I Saw Them) : who are the musical group beyond the description that could be. But think chaos, kraut rock and Faust and you'll be getting there – even if you don't know what that is.
PART 3 : A DANCEFLOOR ODDYSEA
presented by the Twonk Soundsystem (dj's from They Came from the Stars + Molotov Organisation) : easy listening vs. fucked up noise inna twostyle soundclash – 1 hour, 3 decks, 1 microphone, 4 very different dj's and a bunch of toys. (ffi goto http://www.molotov.org.uk)
BogArt will be providing Spontaneous Art Spaces.
PROJECTIONS from Sid Fossil
here's a review from the Big Issue